What if I tell you that there's one single product that can pull out all the dirt, toxins, and excess oil from your face? Wouldn't that be just perfect? Well, let me introduce you to charcoal face masks – a heaven-sent beauty therapy.



We usually associate charcoal with dirt, but charcoal face masks are just the opposite. With its natural absorbent qualities, skin experts say it the best bet for better skin.
Here's a list of the best 15 charcoal face masks available in the market. Take a look.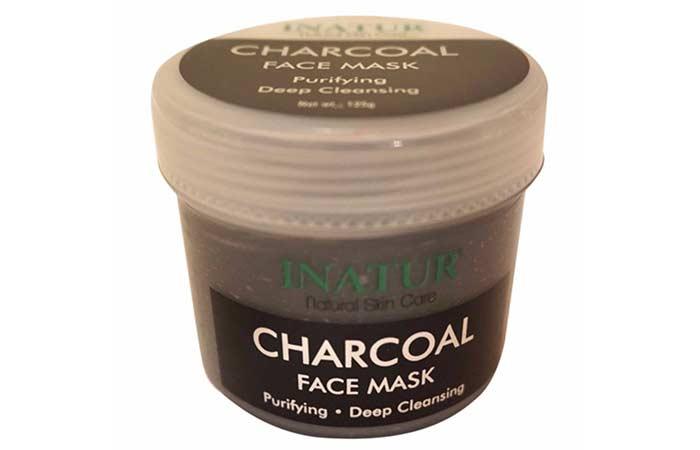 Inatur Charcoal Face Mask removes impurities and tan from your face. It is detoxifying and cleansing. The charcoal scrubs away the dead skin cells effectively.
This charcoal face mask contains basil, neem, and lemon oil that nurture your skin, while maintaining its pH level. It literally makes your skin glow.
Pros
Works for all skin types
Paraben and sulfate free
Cons
Leaves a black residue
Can cause a burning sensation
Rating: 4/5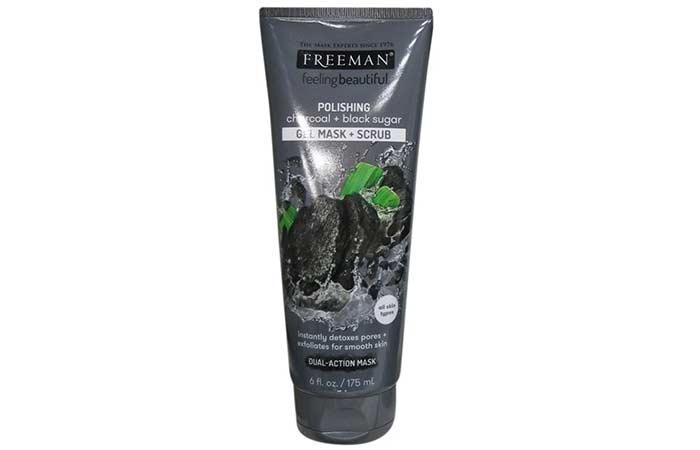 Freeman Beautiful Charcoal Mask protects you from pollution and dust, and it also contains black sugar, which is exfoliating and scrubs away the dead skin cells.
This charcoal face mask makes the skin soft and porcelain-like. It doesn't overdry the skin and is suitable for all skin types.
Pros
Not tested on animals
Smells good
Cons
Causes irritation
Messy application process
Rating: 3.5/5
Calily Life Charcoal Face Mask contains organic activated charcoal that cleanses and purifies your skin. It detoxifies it by removing the toxins from your pores.
This charcoal face mask contains natural minerals that penetrate deep into the skin and make your skin smooth and creaseless.
Pros
Paraben-free
Quick results
Cons
Non-appealing smell
Expensive
Rating: 4.5/5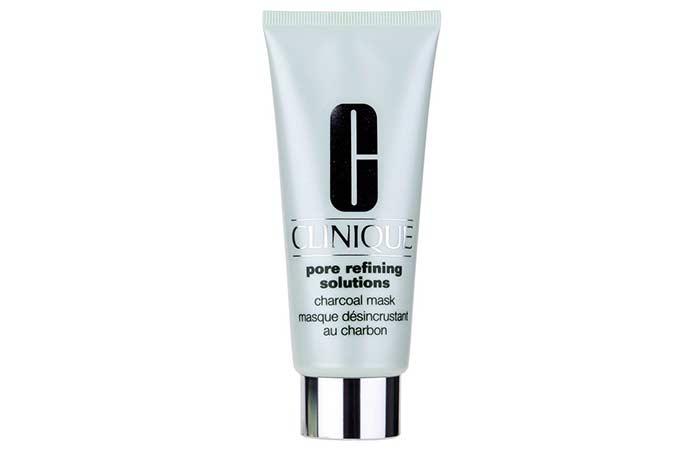 Clinique Pore Refining Solutions Charcoal Mask cleans your pores and digs in deep to pull out the debris from the skin.
This charcoal face mask detoxifies your skin by absorbing oil and pollutants. It improves the quality of the skin and makes it smooth.
Pros
Cons
Rating: 4/5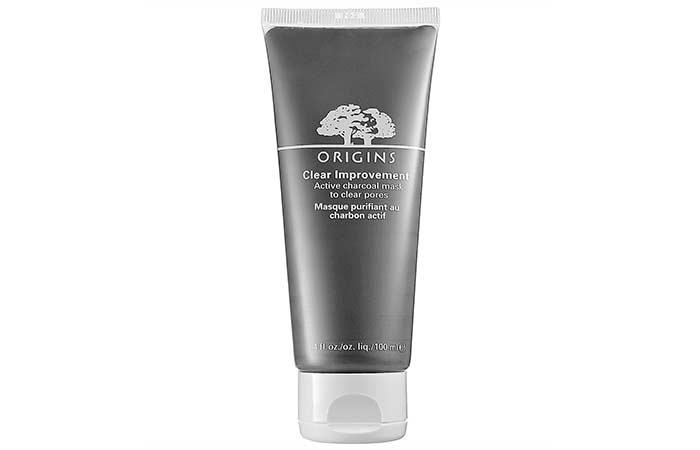 Origins Clear Improvement Active Charcoal Mask breathes life into your skin by digging out the dirt in your pores and cleansing them.
The charcoal face mask fights dullness and uneven skin tone to make your face look refreshed and healthy.
Pros
Gentle on the skin
Paraben-free
Cons
Can only be used twice
Dries skin
Rating: 4/5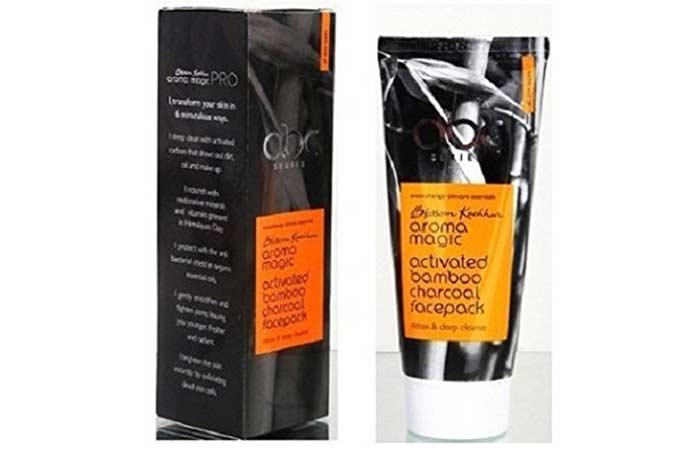 Aroma Magic Activated Bamboo Charcoal exfoliates dead skin, removes dirt and oil, restores skin radiance, and protects it from bacteria. The charcoal face mask tightens the skin and makes it look fresh and young.
Pros
Packaging convenient for usage
Reasonable pricing
Cons
Tough to remove mask
Unpleasant smell
Rating: 3/5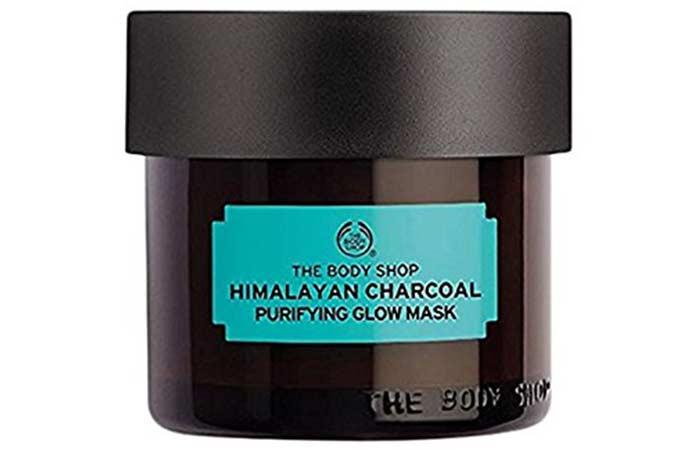 The Body Shop Charcoal Body Clay improves the way your skin looks and eliminates all the toxins imbibed in the skin.
The face mask is soothing, calming, and tranquilizing. It contains sesame oil, which makes your skin soft.
Pros
Cons
Less quantity
Contains alcohol
Expensive
Rating: 3.5/5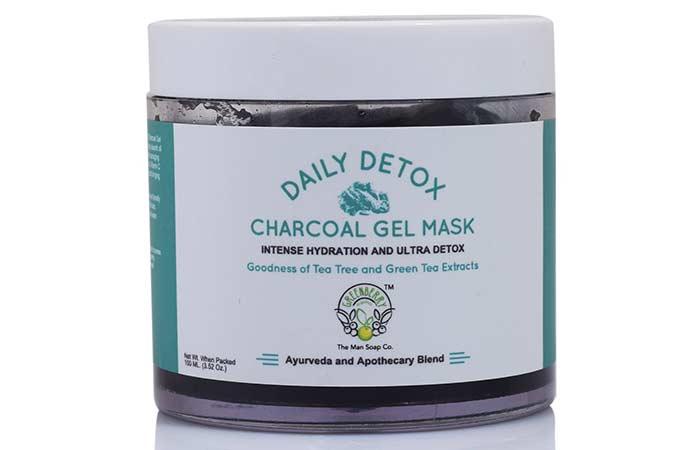 Greenberry Organics Charcoal Gel Face Mask blends various ingredients that detoxify skin, unclog pores, and provide deep cleansing.
The charcoal face mask contains aloe vera, which soothes your skin and brings down inflammation; green tea, which treats acne; and tea tree extracts, which remove spots.
Pros
Natural ingredients
Combines the goodness of Ayurveda and Apothecary
Cons
Not long lasting
Tough to peel off
Rating: 4/5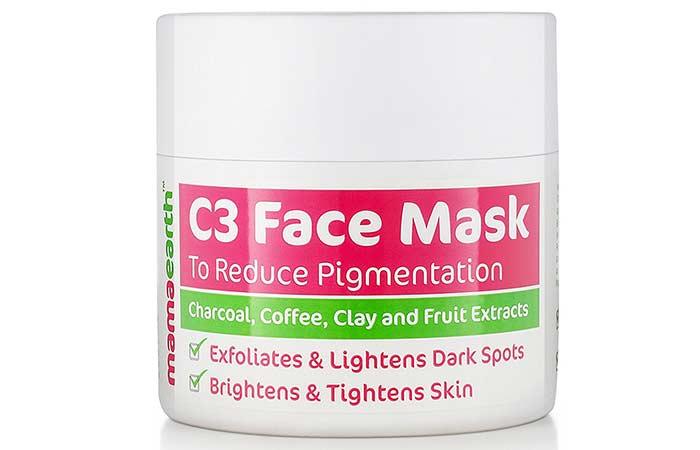 Mamaearth Charcoal Face Mask takes care of skin concerns such as pimples, inflammation, skin irritation, and pigmentation.
This mask reduces the appearance of dark spots. It unclogs the pores and evens out the skin tone. It tackles blemishes and is moisturizing.
Pros
Dermatologist tested
Paraben-free
Cons
Causes an itching sensation
Rating: 4/5
Get It Here!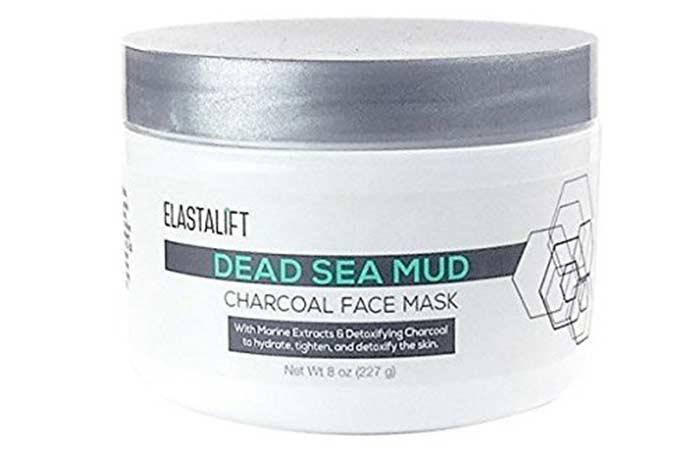 Elastalift Charcoal Face Mask tightens, hydrates, and brightens your skin. It reduces puffiness and detoxifies the skin.
The charcoal face mask contains natural oils such as lavender, jojoba, and grapefruit. The mask reduces large pores and smoothes fine lines.
Pros
Works for all skin types
Gives apt coverage with less product
Cons
Not recommended for sunburned skin
Rating: 4.5/5
Expert's Answers For Readers' Questions
How often can I use charcoal face masks?
It's okay to use a charcoal face mask two to three times a week.
Is it okay to use a charcoal face mask on infected skin?
It depends on what kind of infection it is. Check with your dermatologist and do as he/she says.



The sun, pollutants, dust, and chemicals get to your skin, and it needs a complete detox at regular intervals. Charcoal face masks are your best bet – they are easily available, ready to use, and show results instantly. You need to get hold of one and start using right away!