It's been long since we transitioned from soaps to body washes. Now, let me tell you about something even better – organic body washes! Organic body washes are natural, chemical free, and do not contain parabens. That's most of the skin harming elements gone in one shot. Just what you need. We have a list of the best (of course) organic body washes below. Take a look.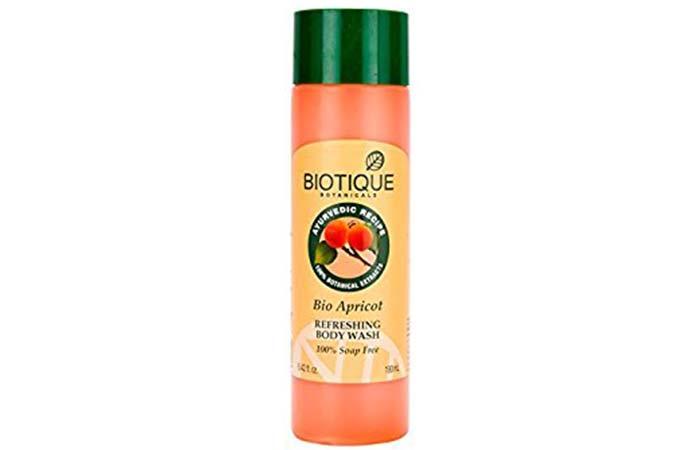 Biotique Bio Apricot Body Wash cleanses your skin without drying it, which is a boon. You feel clean and moisturized at the same time with this body wash. The organic body wash has a 100% soap-free formula that contains natural extracts of apricot kernel oil and turmeric.
Pros
Refreshing fruity fragrance
Contains natural ingredients
Cons 
Doesn't wash away easily
Fragrance doesn't last long
Rating: 4/5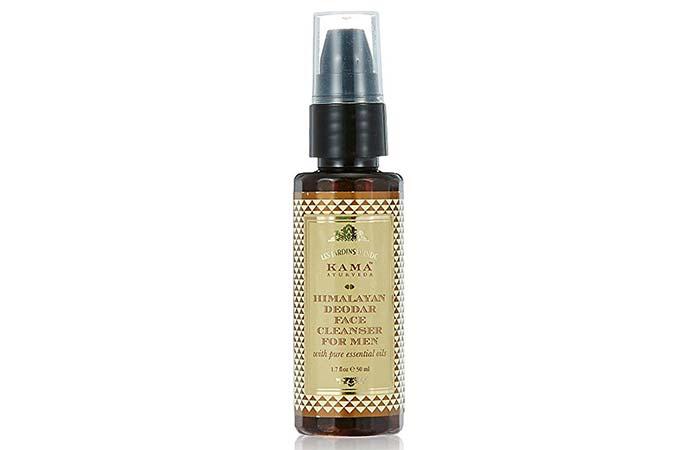 Kama Ayurveda Himalayan Deodar Body Cleanser cleans your body gently without stripping the natural oils from the body. The organic body wash makes your skin soft and radiant. The lemon in it exfoliates your skin. The rose extract in the body wash has anti-inflammatory properties that soothe the skin.
Pros
Almost 100% natural
Free of petrochemicals
Cons
Expensive
Inconvenient packaging
Rating: 4.5/5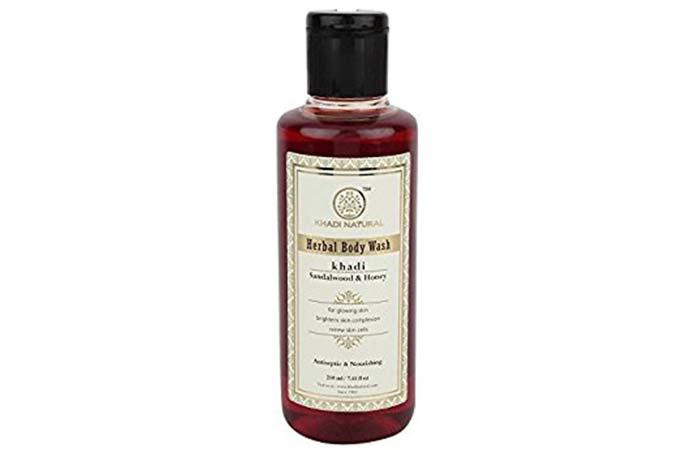 Khadi Sandal and Honey Body Wash cleans your body of dirt and grime and has the natural goodness of honey and sandalwood.
The organic body wash contains purified water and aloe vera that protects your skin from drying after the wash and keeps it supple.
Pros
Works for all skin types
Lathers well
Cons
Feels like liquid soap
Runny consistency
Rating: 4/5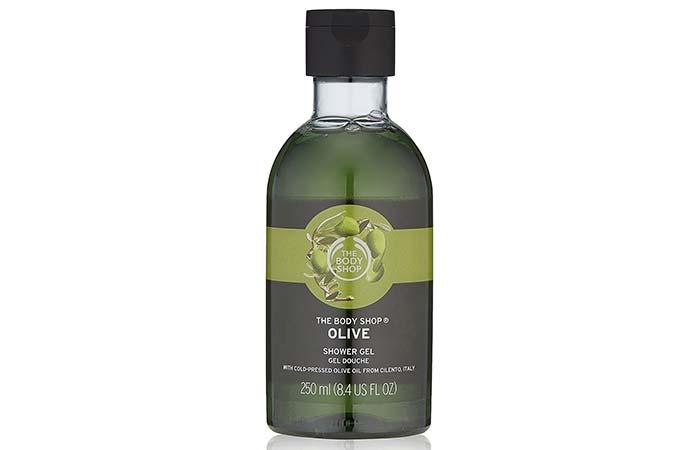 The Body Shop Olive Bath Shower Gel is a mild soap-based formula that contains organic olive oil. It cleans and conditions the body.
The organic body wash contains oleic acid, which softens the skin. It leaves the skin fresh and smooth, and makes you look forward to your bath time.
Pros
Refreshing scent
Lathers well
Cons
Does not moisturize well enough
Does not work well on oily to combination skin
Rating: 4/5
Ahava Pineapple And Peach Cream Wash is a gentle and hydrating bath cream that refreshes the skin and makes it smooth.
The organic body wash contains the goodness of pineapple, peach, macadamia, and sunflower oil that make your skin beautiful.
Pros
Sturdy packaging
Leaves a pleasing subtle scent on the skin
 Cons
 Rating: 4.5/5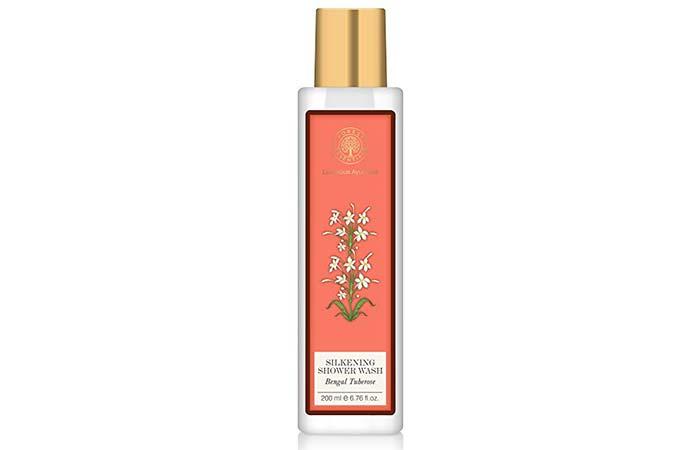 Forest Essentials Bengal Tuberose Rajnigandha Shower Wash contains selected herbs from ancient Ayurvedic texts that cleanse and nourish the skin.
The organic body wash has antioxidant and anti-inflammatory properties that heal and repair the skin. It revitalizes dull skin.
Pros
No synthetic color
Natural
Cons
Need to use it with a loofah
Feels greasy if not washed well
Rating: 4.5/5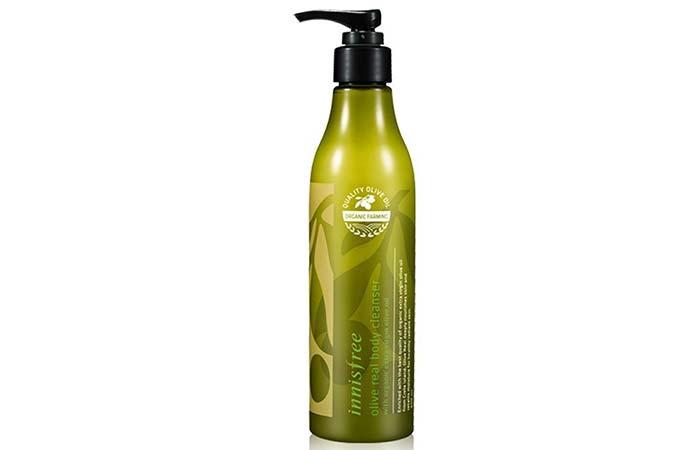 Innisfree Olive Real Body Cleanser is a two-in-one wash that cleans and moisturizes the skin. It contains extra virgin olive oil that enriches your bathing experience.
The organic body wash has a creamy texture, abundant antioxidative properties, and vitamins that enrich the skin and add radiance to it.
Pros
Gives 24-hour moisturization
Eco-friendly
 Cons
Rating : 4/5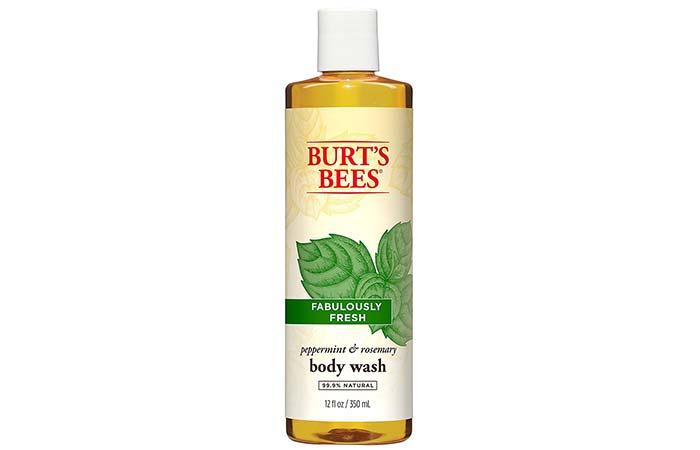 Burt's Bees Peppermint And Rosemary Body Wash contains natural cleansers that provide an energizing and refreshing bath.
The rosemary extract and peppermint oil in the organic body wash pamper the skin and provide it with the necessary moisture and boost.
Pros 
Cooling effect on skin
Fragrance lasts long
Cons
Thin and runny liquid
Need a lot of product to lather
Rating: 4/5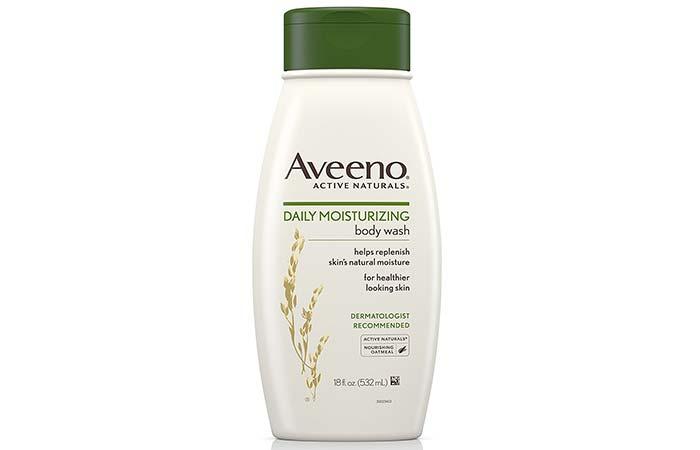 Aveeno Daily Moisturizing Body Wash contains oatmeal that scrubs your skin squeaky clean and smoothes it in the process.
The organic body wash adds the lost moisture back to the skin and increases its elasticity and glow. It provides a gentle wash and improves the health of the skin.
Pros 
Rich lather
Easy to use packaging
Cons
Contains chemicals
Price is high
Rating: 4.5/5
Expert's Answers For Readers' Questions
Is using an organic body wash better than using regular soap?
Yes, definitely. Unlike a regular soap, organic body washes do not dry the skin. They provide a better bathing experience.
How often can I use an organic body wash?
You can use an organic body wash twice a day to keep clean and refreshed.
After a long day at work, you yearn to get a pampering and lovely smelling bathing experience. Well, since we have told you about the best organic body washes available, all you need to do is pick the one you like most and indulge. You are welcome!