Peel off masks are super fun, aren't they? Don't they remind you of the times you stuck fevicol to your palms and peeled it off? Yeah, peel off masks work the same way, but come with a host of benefits.
Peel off masks are a boon if you want to boost and brighten your skin instantly. Put the mask on, let it dry, and peel it off. And, voila! You will love what you see in the mirror!
Now, to help you out, we have picked out the best peel off masks in the market and made a list of them. You must take a look at them to decide which one to buy. Go ahead.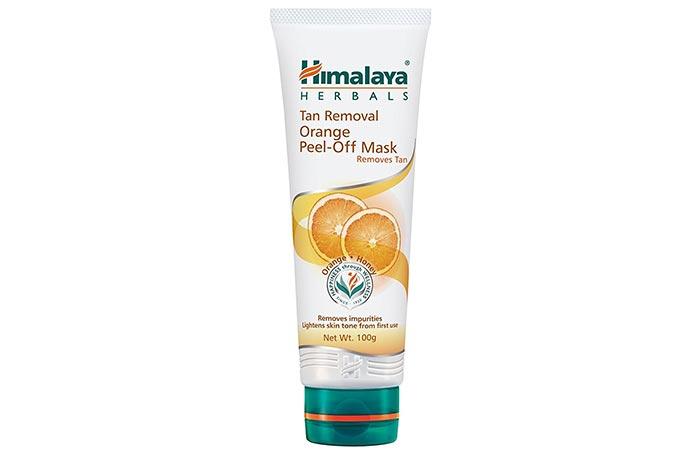 Himalaya Orange Peel Off Mask contains orange peel and honey, which have skin lightening properties. They help to reduce the effects of sun tan from the first use itself.
The peel off mask controls melanin synthesis and moisturizes your skin. It absorbs excess facial oil and prevents acne.
Pros
Not tested on animals.
Easy to use packaging.
Cons
Runny consistency.
Contains alcohol.
Rating: 3.5/5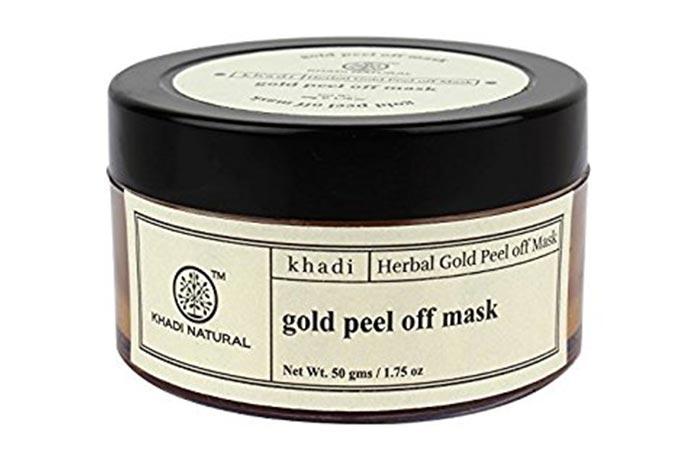 Khadi Natural Gold Peel Off Mask nourishes the skin and tightens pores. It contains pure honey and gold dust extracts that add a zing to the skin.
The peel off has natural oils that enrich the skin. It also contains grapeseed, aloe vera, and cucumber that make your skin glow.
Pros
Peels off from the skin well.
Ample amount of product in the tin.
Cons
Strong smell.
Skin feels abnormally tight after usage.
Rating: 3.5/5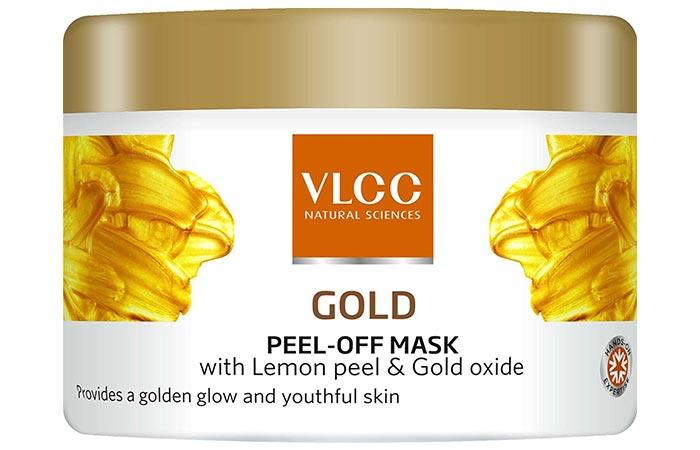 VLCC Eco-Gold Peel Off Mask clears your face of impurities while maintaining the pH balance of your body.
The peel off mask contains a mix of aloe vera, sandalwood, and lemon peel, which are all enriching and nourishing, taking the health of your skin a notch higher.
Pros
Pleasant fragrance.
Easy to use.
Cons
Dries skin.
Tough to take it off skin.
Rating: 3/5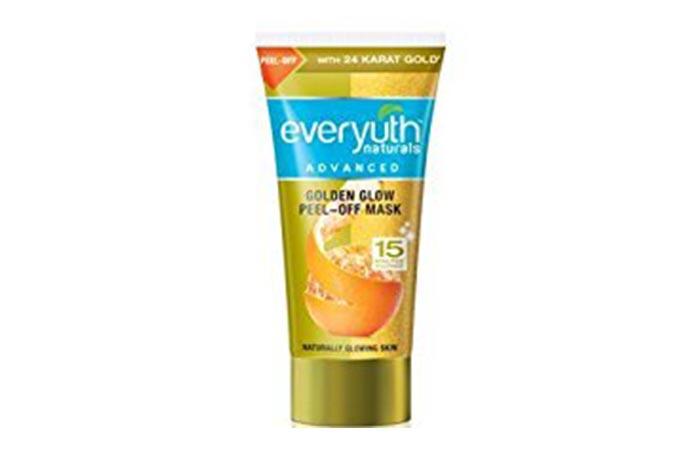 Everyuth Naturals Advanced Golden Glow Peel Off Mask removes dirt from your skin and moisturizes it.
The peel off mask unclogs pores and adds life to dull skin. It contains nano gold peptide and minerals that add an instant glow to the face.
Pros
Easy to remove.
Reasonable price.
Cons
Strong smell of orange.
Contains off-putting glitter particles.
Rating: 3/5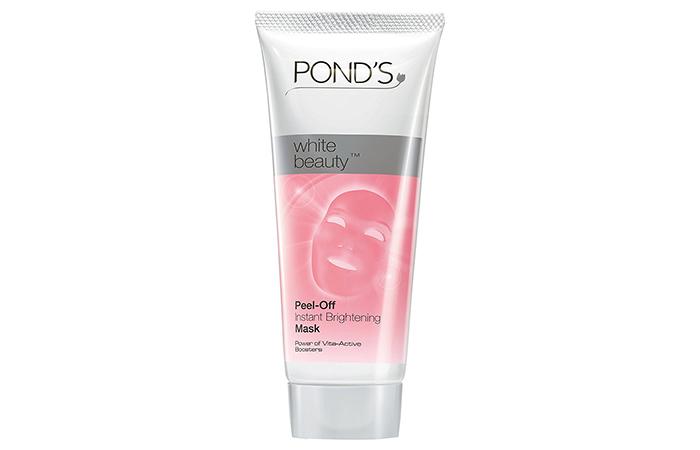 Pond's White Beauty Peel Off Mask transforms your skin and gives it an instant glow. It contains vita-active boosters that enrich the skin. They remove tan and brighten the skin. The mask pulls out accumulated dust and dead cells.
Pros
• Balances moisture of skin.
• Pleasant fragrance.
Cons
• A lot of product required for good coverage.
• Product is thick and difficult to spread over face.
Rating: 3.5/5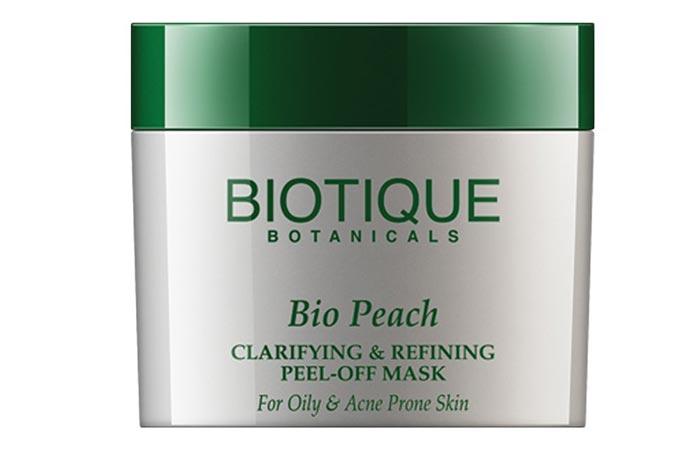 Biotique Bio Peach Clarifying and Refining Peel off Mask clears and heals your skin with the help of peach extracts.
The peel off mask contains plum, cucumber, and cabbage, which cleanse the skin and clean the pores of oil, dead skin cells, and dust.
Pros
Easy to peel.
Shows immediate results.
Cons
Application is messy.
The mask takes time to dry.
Rating: 3/5
Jovees Apricot and Honey Peel Off Mask tightens your pores and lessens marks. It even controls the growth of facial hair.
The peel off mask contains a blend of honey and apricot that clear off impurities efficiently and moisturize your skin to keep it supple and soft.
Pros
Quick results.
Pleasant smell.
Cons
Mask drips.
Hurts when not applied in the direction of hair growth.
Rating: 3/5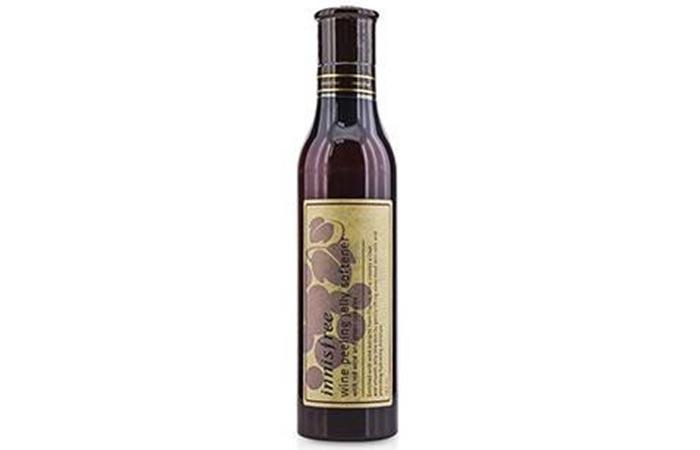 Innisfree Wine Peeling Jelly Softener is a hydrating peel off mask that exfoliates dead skin cells and adds nutrients to the skin.
The peel off mask keeps the skin soft, bright, smooth, and radiant. It makes the skin firm and helps it heal and generate new skin cells.
Pros
Pleasant wine smell.
Keeps skin moisturized.
Cons
Mild results.
Inconvenient packaging.
Rating: 3/5
Get It Here!



Now, let's answer some common queries on peel off masks.
Expert's Answers For Readers' Questions
How often should I use peel off masks?
Use peel off masks twice or thrice a week depending upon the need.
Can I use a peel off mask if suffering from a skin infection?
No, you must check with your doctor before you go use a peel off mask.
Our facial skin goes through a lot of damage. It is a sensitive area and is uncovered at most times. What your face needs to combat the daily damage done to it by dust and pollutants is an excellent peel off mask. These peel off masks can do magic on your skin. Choose one and use it, and let us know your feedback in the comments section below.