Shaving your legs is not something you look forward to, isn't it? The cuts, the strain, and the bending are such a torture! Hmm…a razor that could make the ordeal a little less tiresome would be great, right?
Absolutely! We have just what you need – a list of the best women's razors that will help you sail the tide smoothly and happily.



The list is below. Be a smart lady and pick one for smooth and glossy skin. Go on!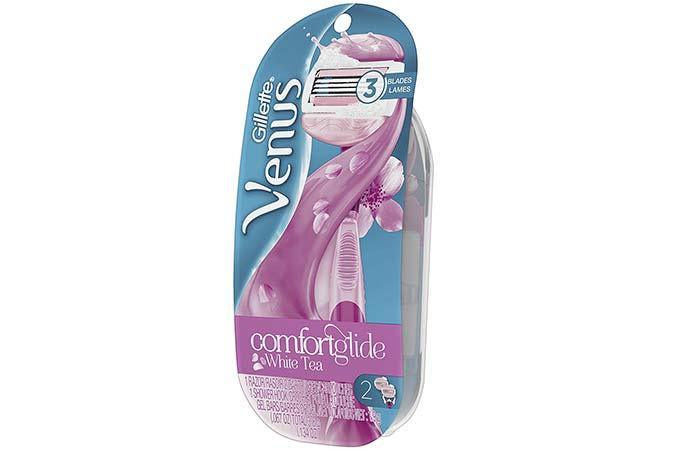 Gillette Venus Spa Breeze Razor doesn't need a separate shave gel. It comes with built-in shave gel infused with the scent of white tea. The razor provides a comfortable and smooth shave. It contains 3 blades and a provision to change the refills easily.
Pros 
Convenient handle.
Clean shaves at one go.
Cons 
Fitted moisture bars easily fall off.
Sharp blades tend to hurt.
Rating: 4/5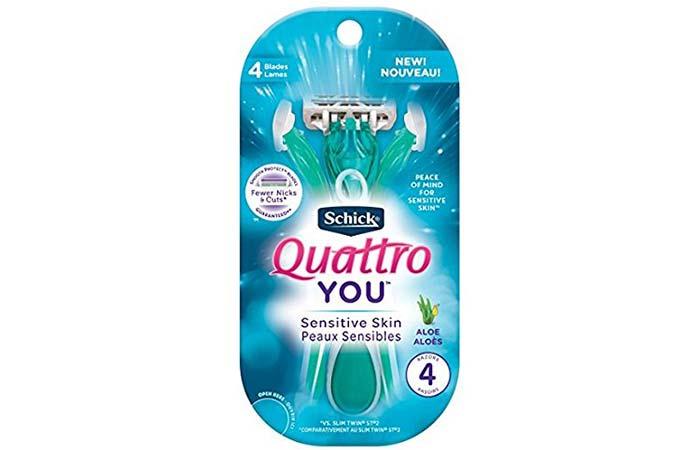 Schick Quattro YOU is a disposable razor for women that provides a safe shave with fewer cuts and nicks. The razor has four blades and a trademark protecting design that offers a safe and close shave.
Pros
Good for sensitive skin
Compact cartridge
Cons
Less lubrication
Inflexible handle
Rating: 3.5/5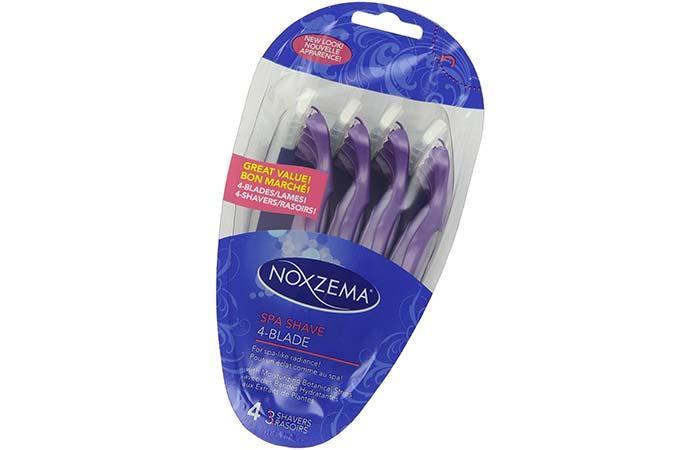 Noxzema Spa Disposable Shaver is really awesome. It has thin blades and Moroccan argan oil on the moisture strips. The razor provides a good grip and control while shaving, gliding over all the curves and corners without much difficulty.
Pros
Long-lasting.
Does not irritate skin.
Cons
Rating: 4/5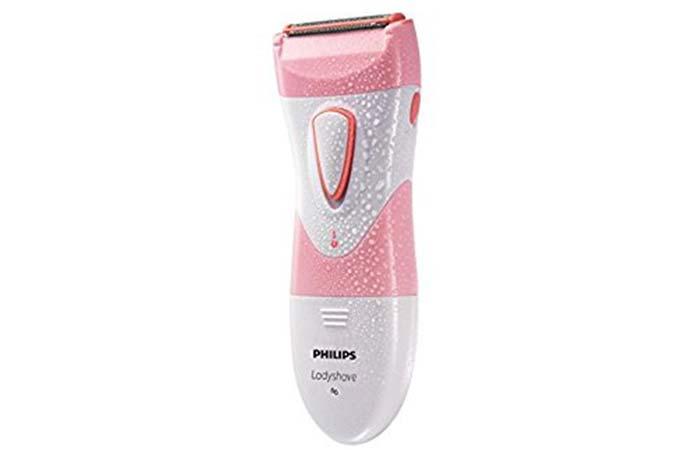 Philips HP6306 Ladyshave is an all-rounder shaver that provides a quick and safe shave. It has a small shaving head that quickly cuts your hair without harming the skin. The razor is battery operated and can be used for both wet and dry shave. There are separate provisions on the head of the razor for thin and thick hair.
Pros
Aesthetic product.
Anti-slip grip.
Cons
Can be operated only with batteries.
Heavy to hold.
Rating: 3.5/5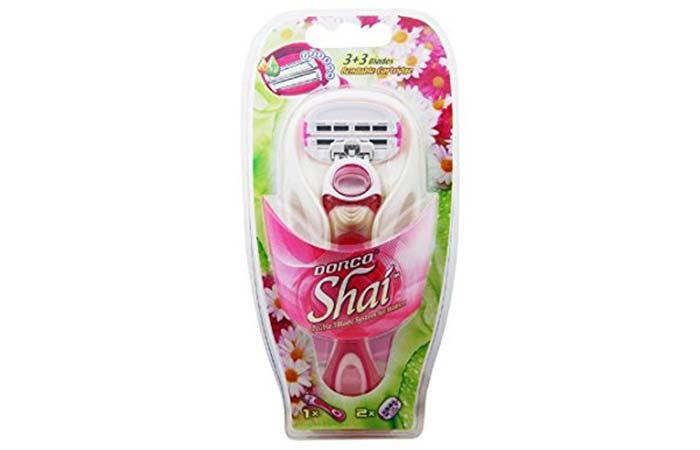 Dorco Shai Soft Touch LSXA1000 is the first 6-blade shaving mechanism that removes hair from below the surface. The razor has a triple formula moisturizing strip that comforts and hydrates the skin while you shave the hair.
Pros
Angulated blade.
Flexible cartridge.
Cons
Rating: 3/5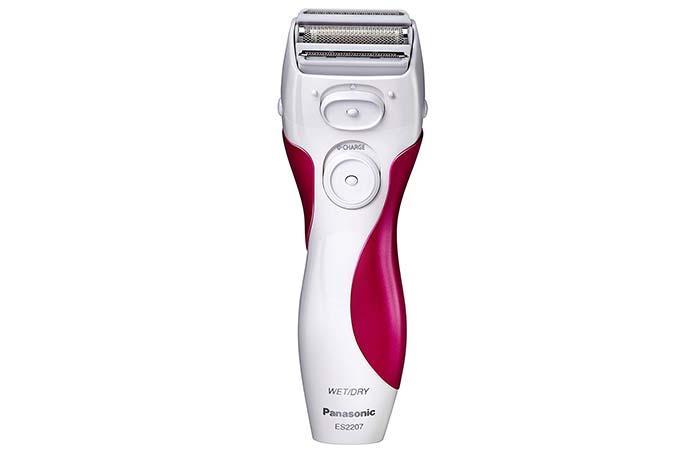 Panasonic Shaver ES2207P cuts your hair in one go. You can either shave when your skin is wet or pat dry and then shave. The razor easily moves along the curves of your body, not missing any area and neatly removing all the hair.
Pros
Comes with a travel pouch.
Hypoallergenic blades.
Cons
Works only on 110/120 volt AC.
Provides a rugged finish.
Rating: 4/5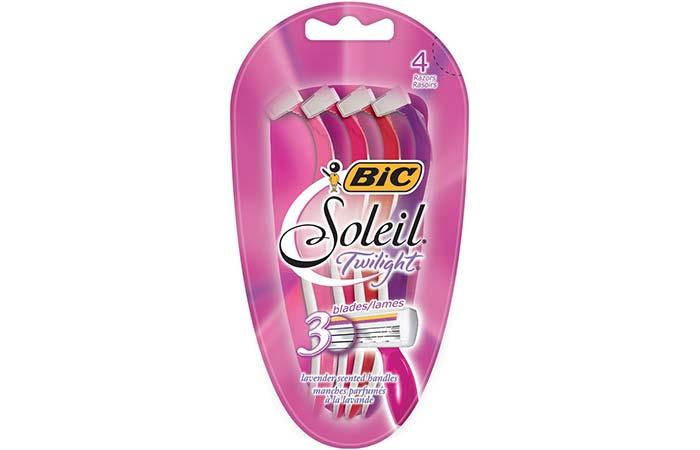 BIC Soleil Twilight Disposable Razor gives you a smooth shave with its triple blades. The strips, which are enriched with Vitamin E and lanolin, moisturize the skin. The razor's rubber grip provides a good hold. It has a polymeric and chrome cover to make your shaving experience in sensitive areas less painful.
Pros
Scented handle.
Comes in various colors.
Cons
Causes cuts.
May cause razor burn.
Rating: 4.5/5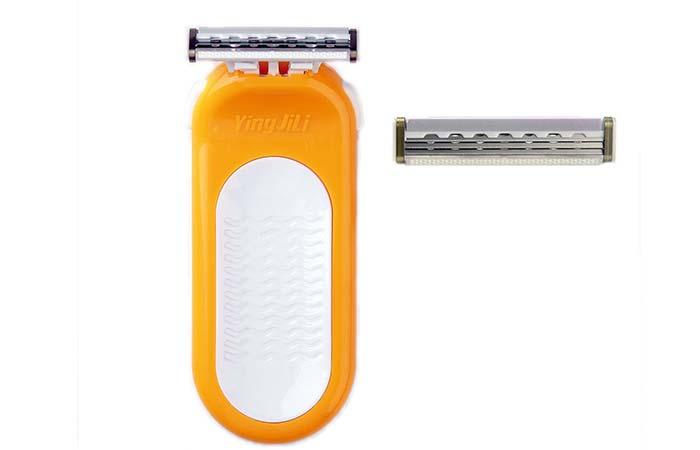 QSHAVE Athena Women's Manual Shaving Razor has diamond coated blades that enable less dragging while shaving. The razor has a smooth release push button and an ergonomic handle that gives you a comfortable and enjoyable shave.
Pros
Convenient wide grip.
Cushiony strips.
Cons
Blades don't stay sharp long.
Rating: 3.5/5
Expert's Answers For Readers' Questions
How often can I use a women's razor?
You can use one of these every day if the need be.
Do I need to use a shaving gel while using a women's razor?
Yes, it is recommended that you use a shaving gel while using a women's razor to make shaving easy and protect your skin from cuts.
The better the women's razor, the more relaxed your task becomes. If you are someone who often needs a razor to shave legs or arms, then investing in a good one is a smart idea. Otherwise, you'll have to suffer from cuts, burns, and uneven hair removal. Avoid such circumstances and choose the one that suits you best from the list above.