Let's face it – there's not a single woman out there whose heart boots don't quake with fear at the mere mention of waxing their body hair. Besides the pain factor (which is about an 11 on a scale of 1 to 10), the whole process of getting your hair waxed at a salon is pretty tedious. You need to set up an appointment, drive all the way to the salon, put on an ugly dressing gown, actually get yourself painfully waxed, and then drive back home feeling icky and gross. Who's got the time for all that?


So for everyone who is done with going through all this effort, I've got 4 words – at home waxing kits. These wax hair removal kits come with everything you would need to give yourself a professional level waxing session right in the comfort of your home. Not only will it save you a ton of time and effort, but also save you a bunch of money. So, here's our take on the top 15 home waxing kits that you need to try out in 2018.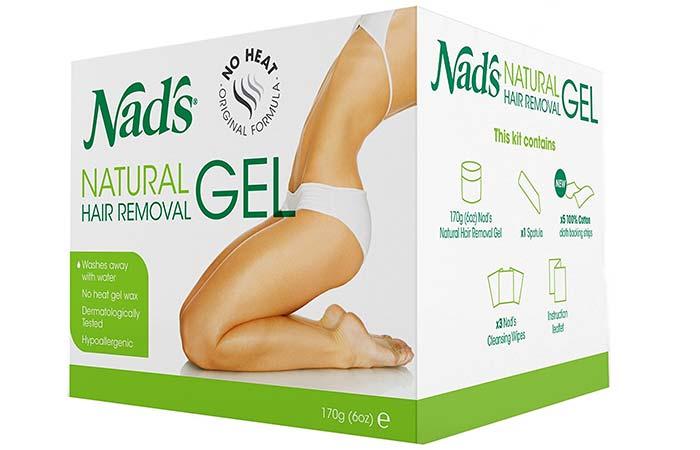 Nad's Natural Hair Removal Gel Kit is made up of natural ingredients like molasses, sugar, and honey, and is not tested on animals. Its unique gel based formula does not require heating and gets warm with the help of your body temperature. The cotton strips that come in this kit can be washed and reused multiple times. It's great for sensitive skin and comes with a post-wax moisturizing balm.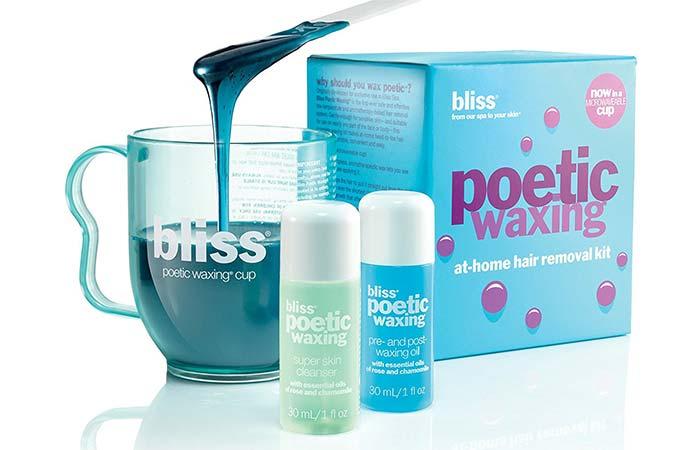 Bliss Poetic Waxing Kit is for anyone who wants to give themselves a pampering spa-like experience. Waxing with this low temperature waxing kit makes for an especially relaxing experience as it is aromatherapy-based. And the best thing about this kit is that it can safely be used on your face, bikini area, and body. The Bliss Poetic Waxing Kit contains a microwaveable cup filled with wax, a bottle of pre- and post- waxing oil, 3 large spatulas, 3 small spatulas, and an Ingrown Eliminating Pad.




Always struggle with applying the wax and moving fast to stick the strip to it before it cools down? Then the Gigi Brazilian Waxing Kit is the perfect choice for you. The Brazilian Hard Wax in this kit heats up within minutes and applies smoothly on your skin. It then cools down and hardens so you can peel it off easily. It can be used on your body, face, and bikini area. The Gigi Brazilian Waxing Kit comes with a Pre Epilation Oil, a Post Wax Cooling Gel, and an instructional DVD.



Satin Smooth Professional is perfect for people who take their at-home waxing very seriously and want equipment that is used by professionals in salons. The Deluxe Cream Wax comes with a kit, and is perfect for removing thick, coarse hair. The kit includes a pre-depilatory cleanser, wax residue remover, post-depilatory cooling gel, post-depilatory lotion, strips, and an instructional DVD.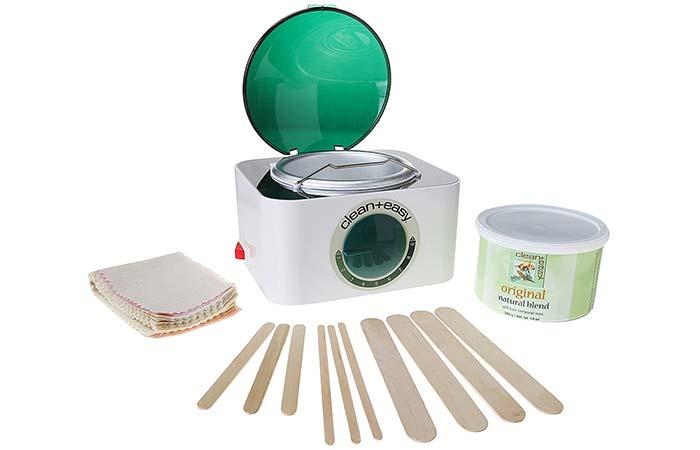 The Clean And Easy Mini Kit does exactly what its name says. This mini kit is easy to use and works effectively to remove hair from all parts of your body. And one great thing about it is that it comes with a pot each of original wax and wax formulated especially for sensitive skin. It also includes strips and applicator sticks of various sizes and an instructional DVD.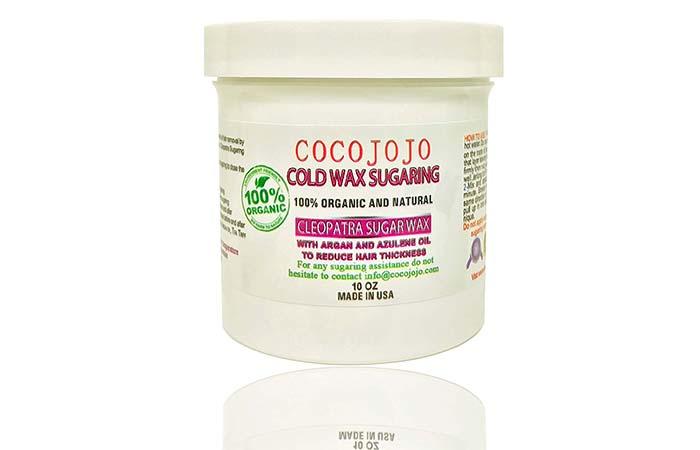 It's time you tried out a new way of waxing that is not only painless but oh-so-easy to clean up. The Cocojojo Cold Sugaring Wax is a paste that is infused with argan and tea tree oils that nourish your skin while removing your hair. The best part about using a sugaring wax is that you can simply and peel it off without any strips and even store and reuse the same paste a couple of times. It is also super easy to clean up and does not leave your skin feeling sticky.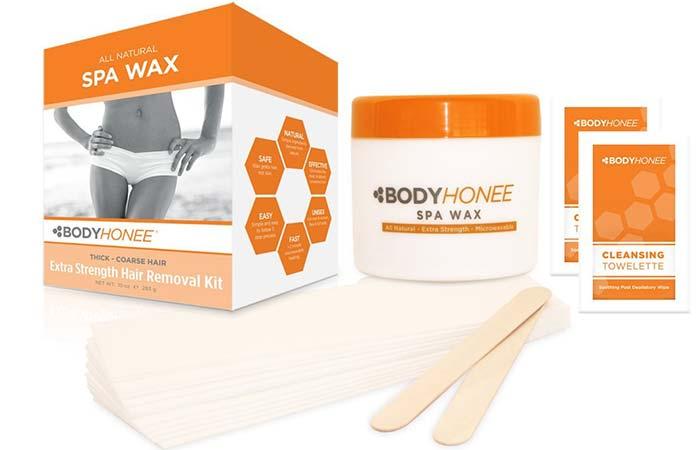 For anyone looking for a natural-based waxing, BodyHonee's Hair Removal Waxing Kit is for you. This extra strength wax manages to remove thick, coarse hair from the legs, arms, back, and chest completely. It also leaves your skin feeling extra soft and smooth as it is infused with avocado oil. The Post Wax Oil included in this kit also cleanses and nourishes your skin as it contains chamomile, jojoba, and vitamin E.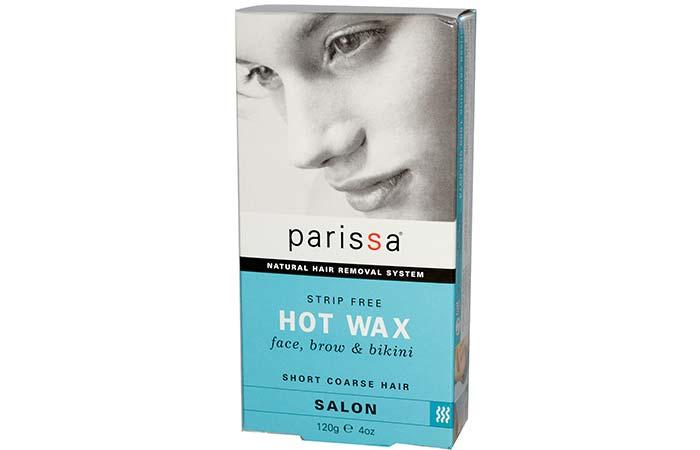 Parissa Hot Wax, Bikini & Brazilian Waxing Kit is one of those gold standard products that contain all natural ingredients and are cruelty-free. It not only removes coarse hair effectively, but can also be safely used on sensitive skin. The Parissa wax can be used on your face, underarms, body, and bikini line and does not require strips.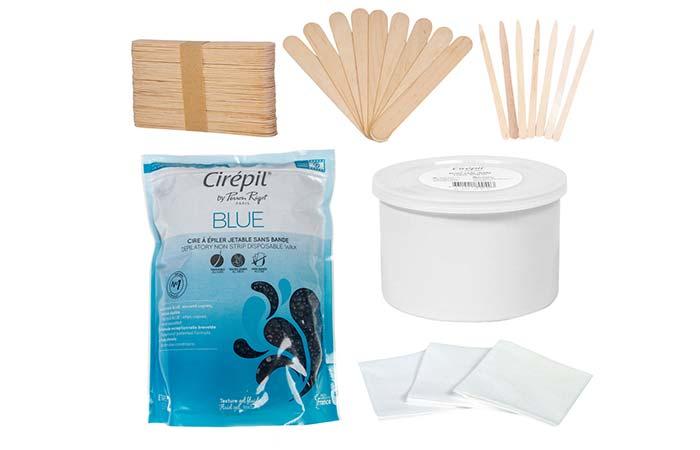 If you want a wax that heats up quickly and applies smoothly, then you need to try out Cirepil Blue Bead Wax. This bead wax melts within seconds, can be applied with wooden applicators, and does not require any strips to effectively remove hair. The Cirepil Wax is also infused with jojoba oil that works to nourish and soothe your skin while waxing your hair.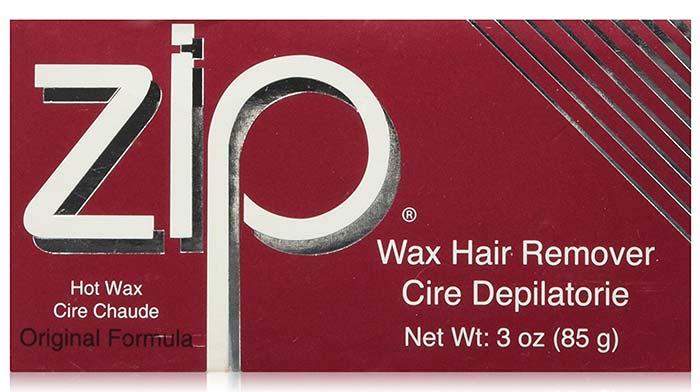 For those of you who are short on storage space and want an at home waxing kit that consists of just one item, then Zip Wax Hot Wax Hair Remover is what you need. With this wax, all you need to do is chop off some pieces from the block and melt them in the microwave or on the stove. Apply this molten wax on your skin and peel it off (you don't need strips for this ) to remove your hair. You can use Zip Wax on your face and body.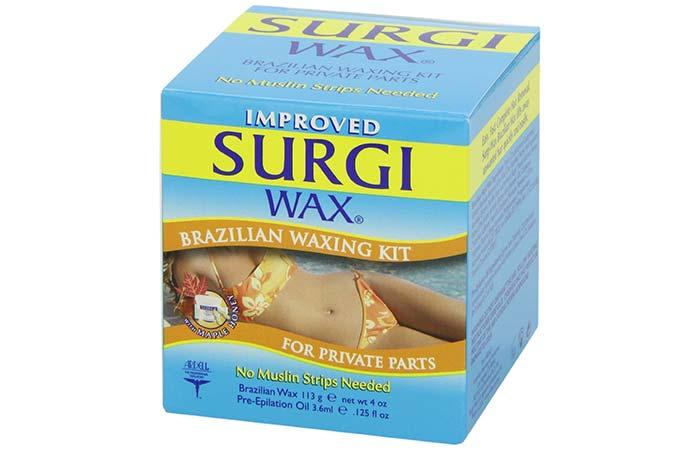 The Surgi-Wax Brazilian Waxing Kit is, as is indicated by the name, made exclusively for your bikini area. It contains maple honey to give you a luxurious salon-style waxing experience. This kit contains a Pre Epilation Oil that ensures that the wax sticks only to your hair and not your skin. Surgi-Wax also guarantees that your hair will not grow back for at least 6 weeks.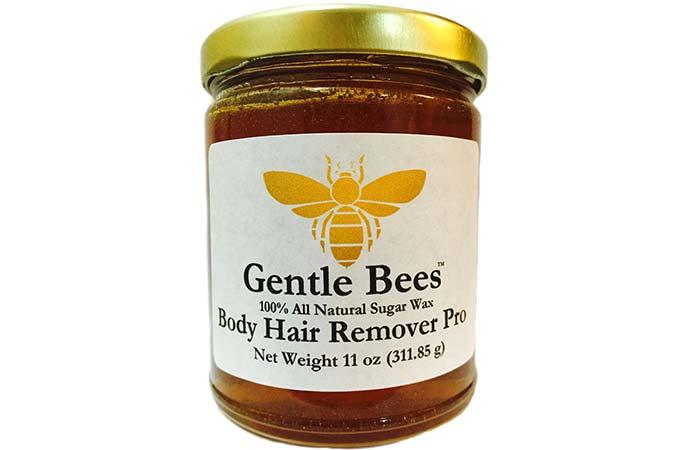 Gentle Bees Body Hair Remover Pro is a 100% all natural sugar wax that makes for a mess-free and almost completely pain-free waxing session. This sugar wax can be used with the muslin strips that come with it or even without them. As the sugar wax only sticks to the hair and not your skin, it reduces the pain factor of waxing considerably. Lastly, it exfoliates your skin and removes all dead cells while removing your hair.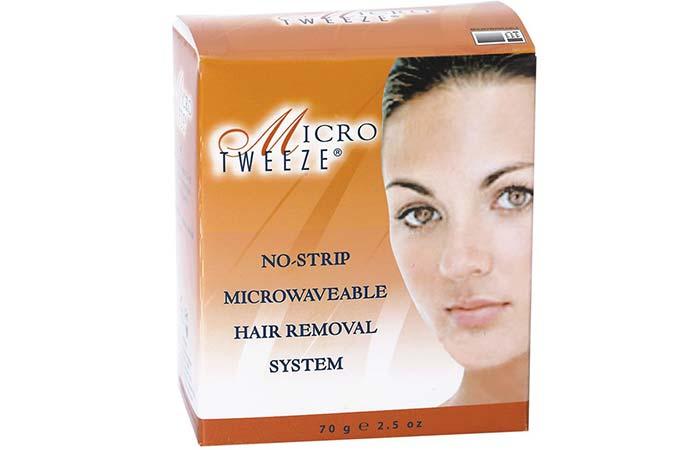 Say goodbye to painful threading appointments at the salon to get rid of your 'stache because Micro Tweeze No-Strip Microwaveable Hair Removal System is here to your rescue. This no-strip wax is perfect for removing hair from your upper lip and chin, shaping your brows, and grooming your bikini area.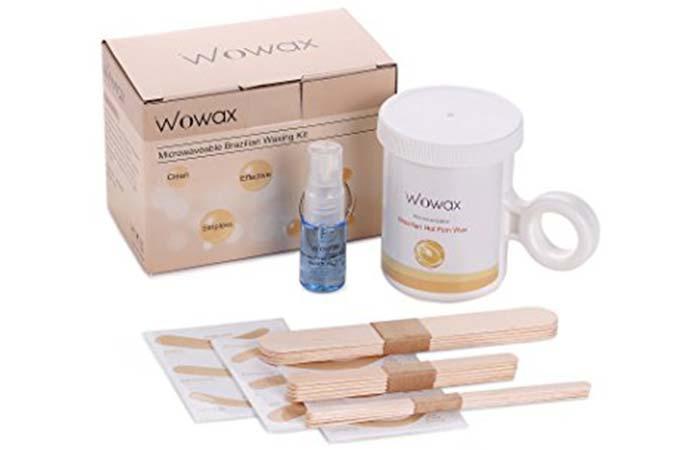 The WOWAX Brazilian Waxing Kit does exactly what it says it will, and does a great job of it. It melts within seconds and removes the coarsest of hair effectively without the help of muslin strips.
You can use this wax on sensitive skin and on delicate areas like the bikini area without worrying about burning yourself or skin irritation.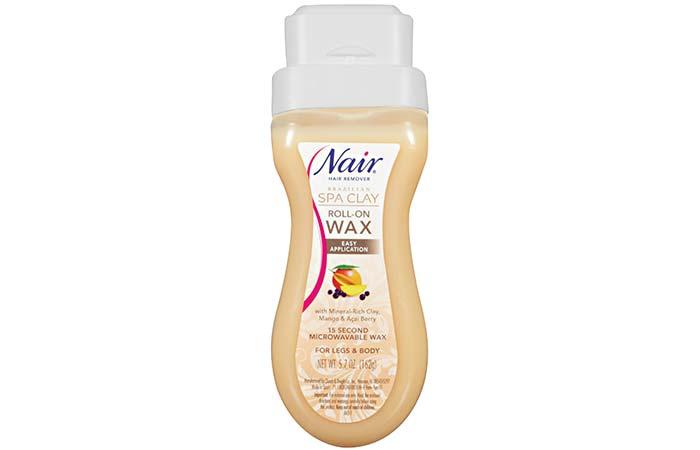 Nair Brazilian Spa Clay Roll on is for those who are in the mood for a rather unconventional waxing product. This clay wax roll on stick is infused with mango and acai berry, which give your skin a smooth finish. All you need to do is heat the stick for 15 seconds in the microwave, roll on the wax on your skin and wax it off with the cotton strips provided. This Nair clay wax can be used on your legs and body and guarantees that hair will not grow back for 8 weeks.



So, tell me ladies! Are you ready to take matters into your own hands and start waxing at home? Then comment below to let us know which waxing kit you'll go for!